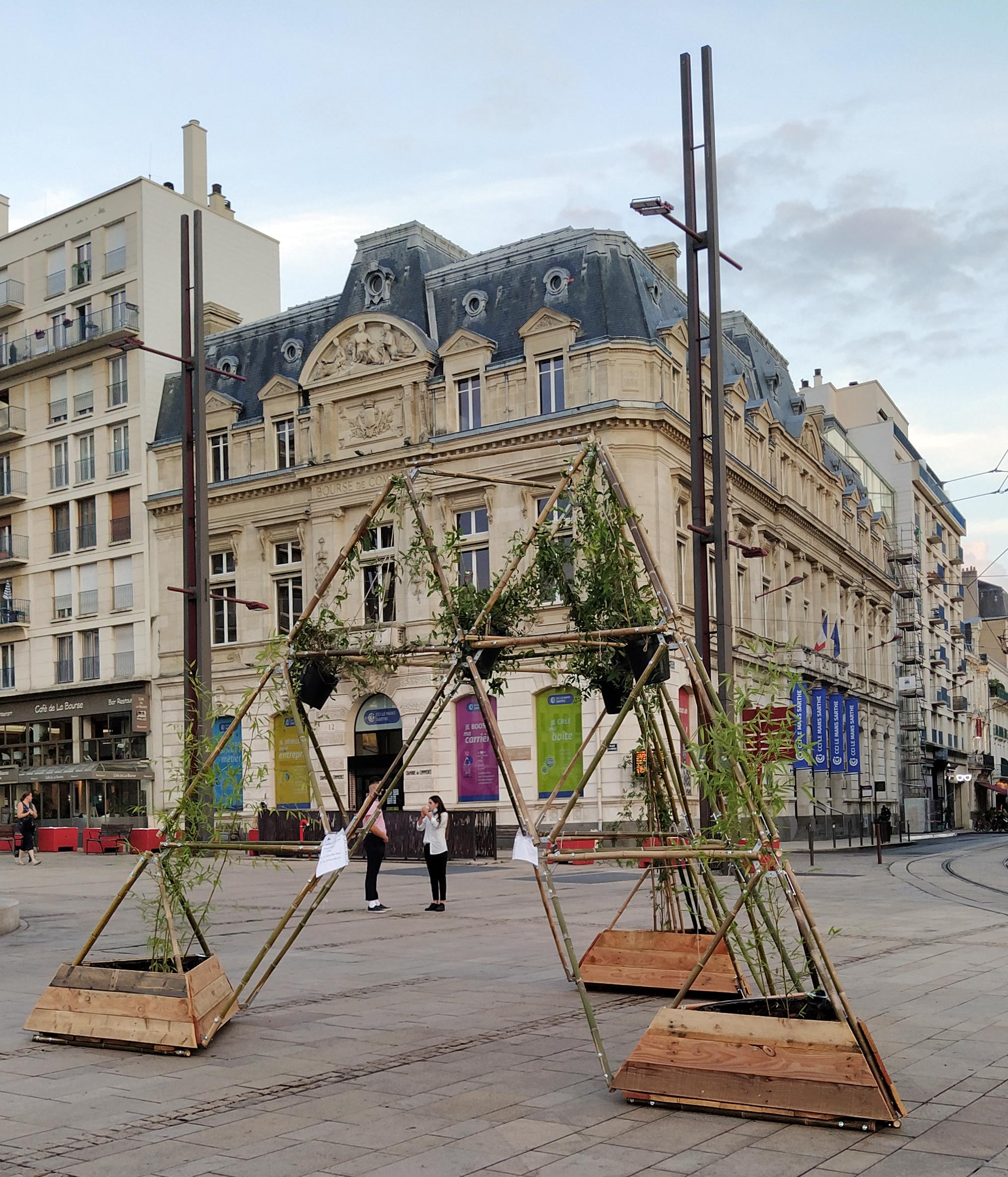 structure en bambous, place de la république du Mans lors de la France design week, spetembre 2021.>
Jeux de modules triangulaires en bambous connectés par une forme de trapèze en inox. les bacs et pots acceuillent des plantes , grimpantes pour coloniser la structure et faire de l'ombrage en été.
bamboo structure on the Place de la République in Le Mans during France Design Week, September 2021. >
Sets of triangular bamboo modules connected by a trapezoidal shape in stainless steel. the tubs and pots accommodate plants, climbing to colonize the structure and provide shade in summer for réduce high temperature and provide comfort.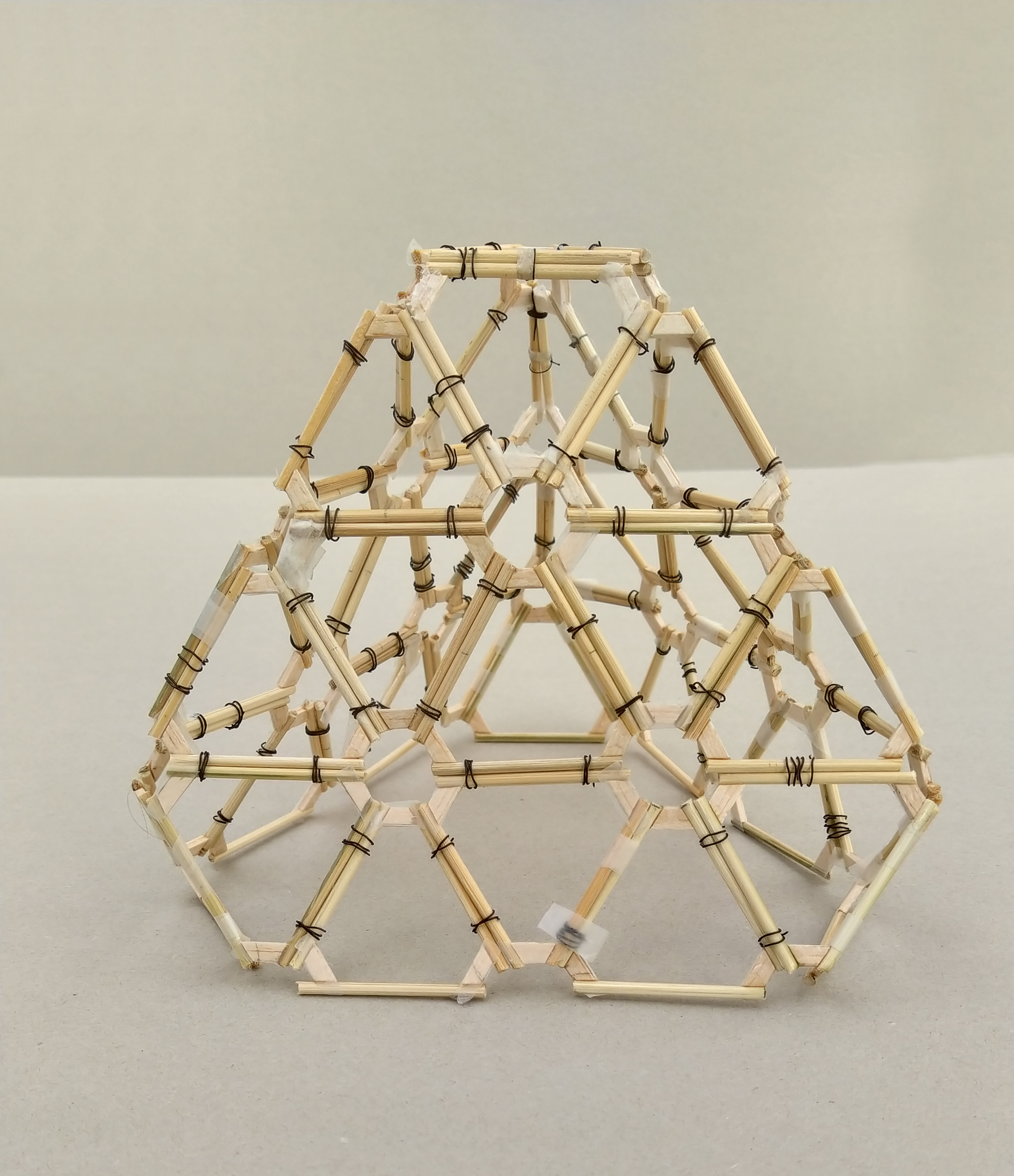 1ere maquette modulable
First model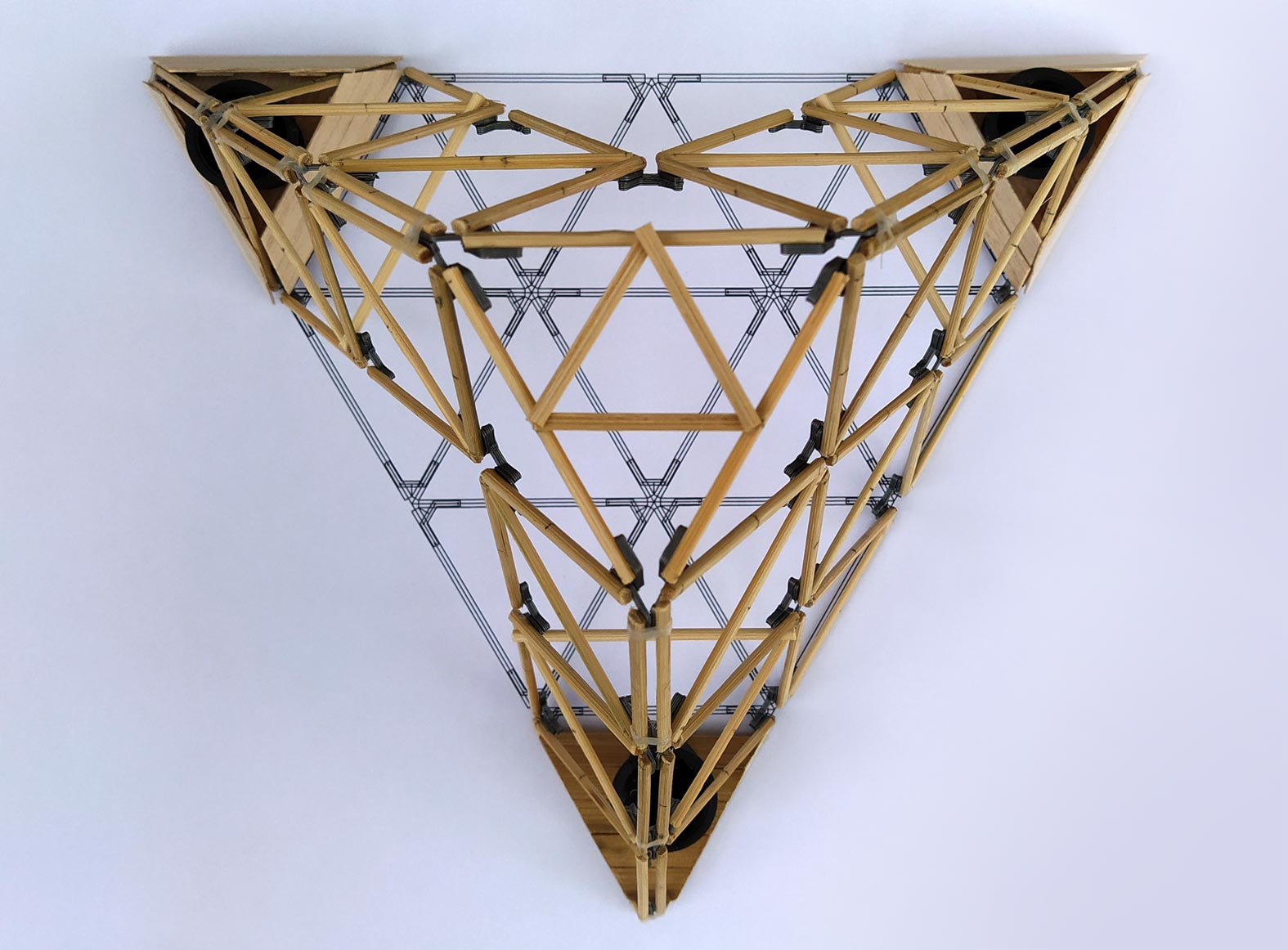 Modèle final à l'echelle 1/20ème
1/20 scale final model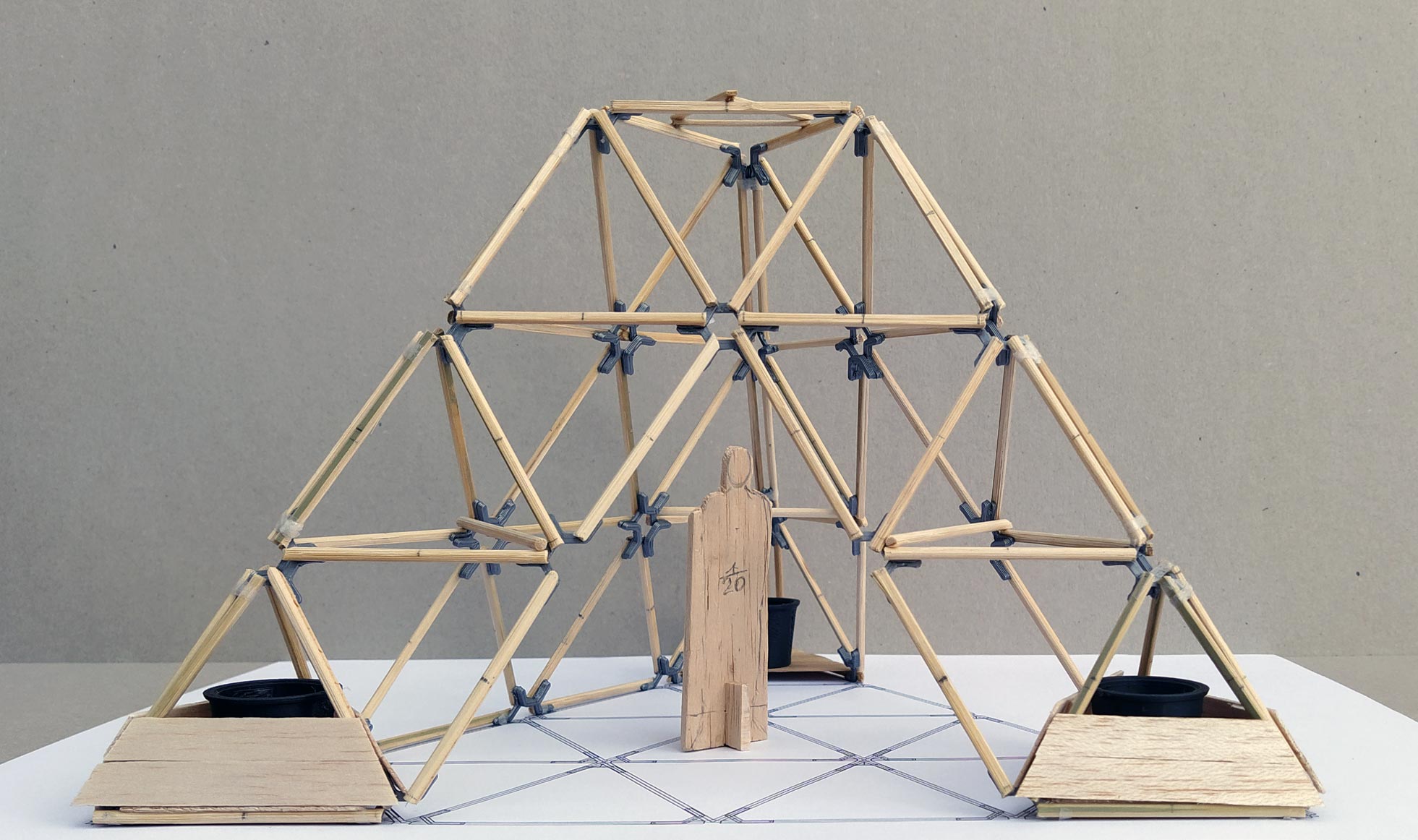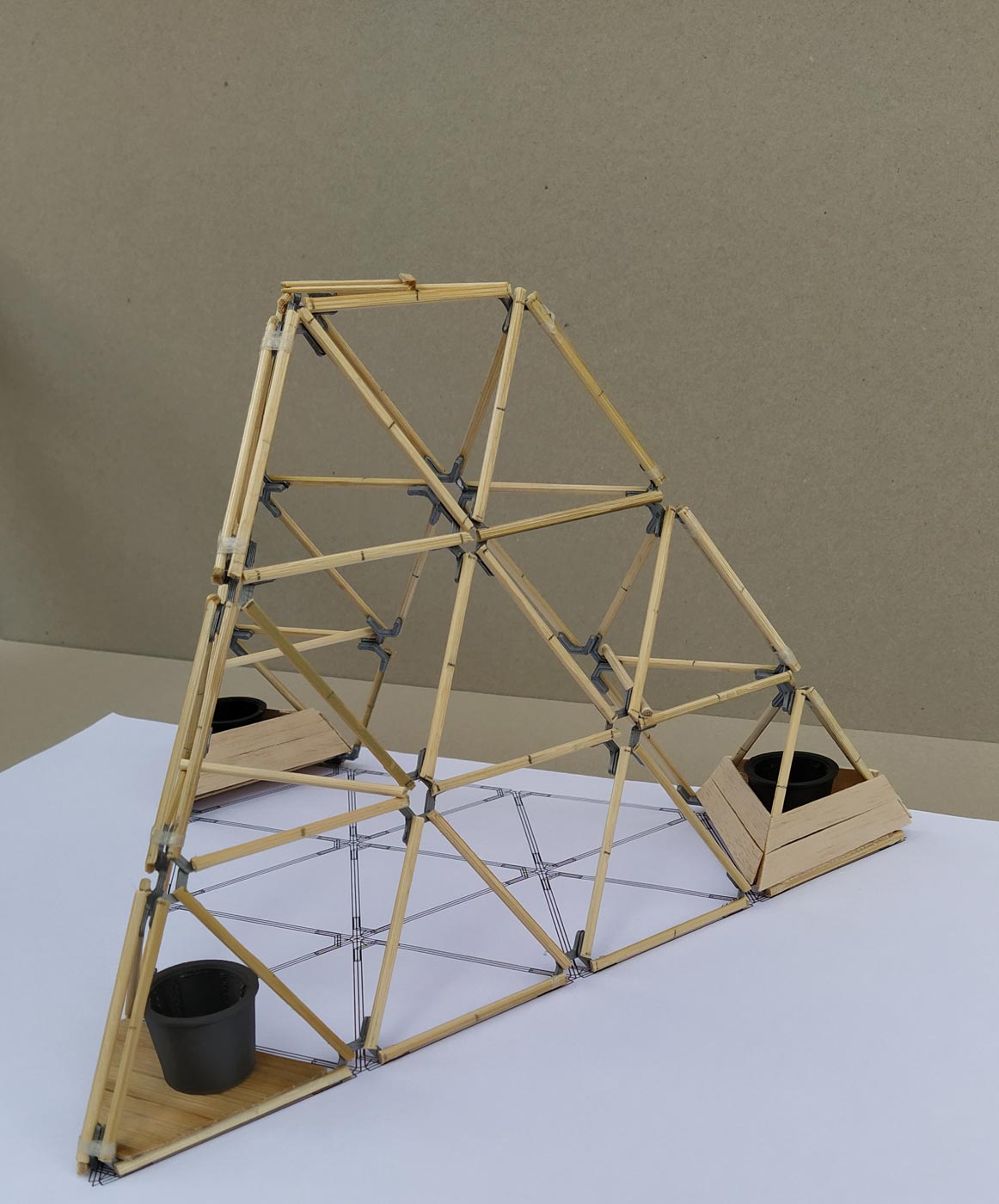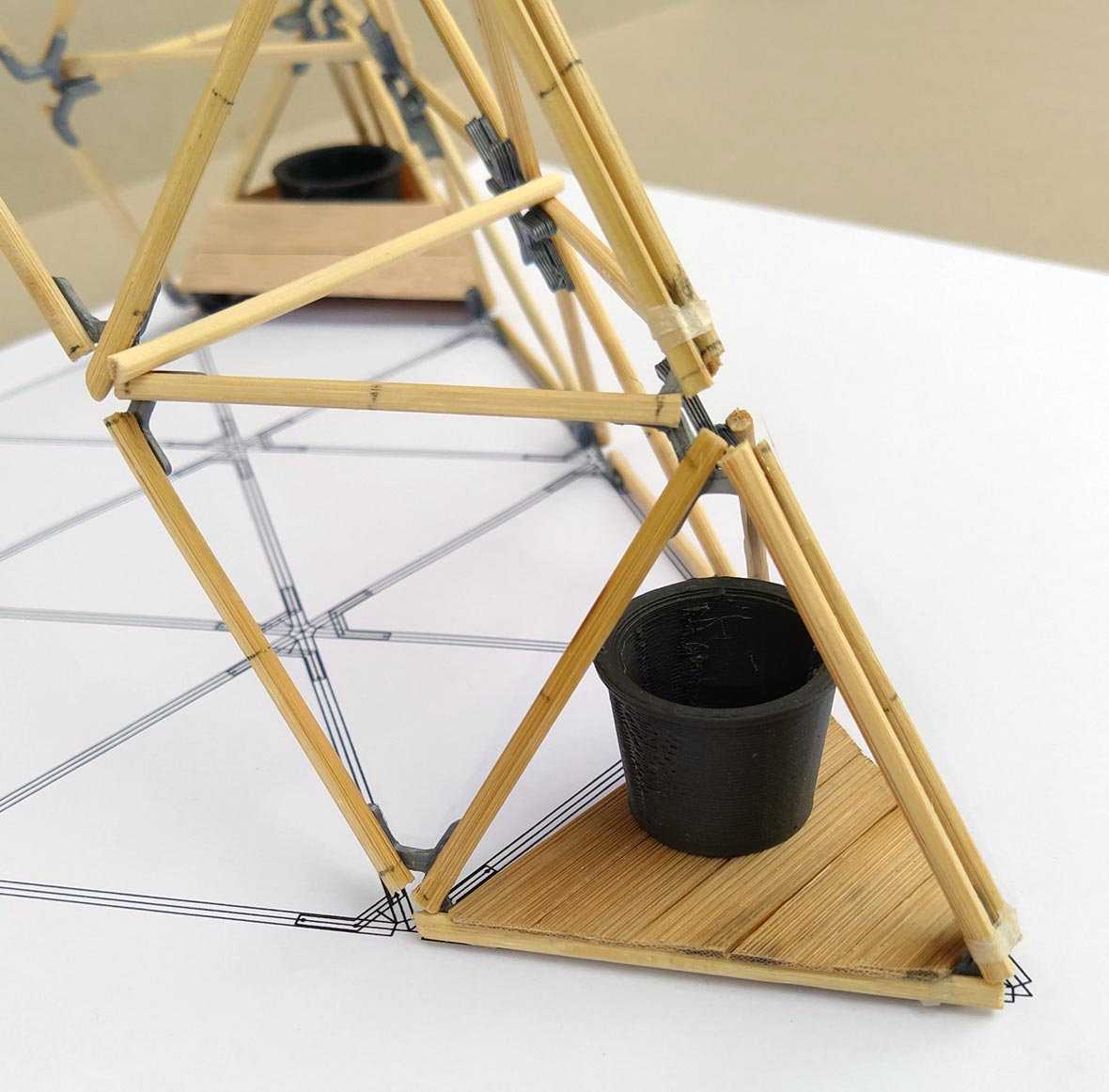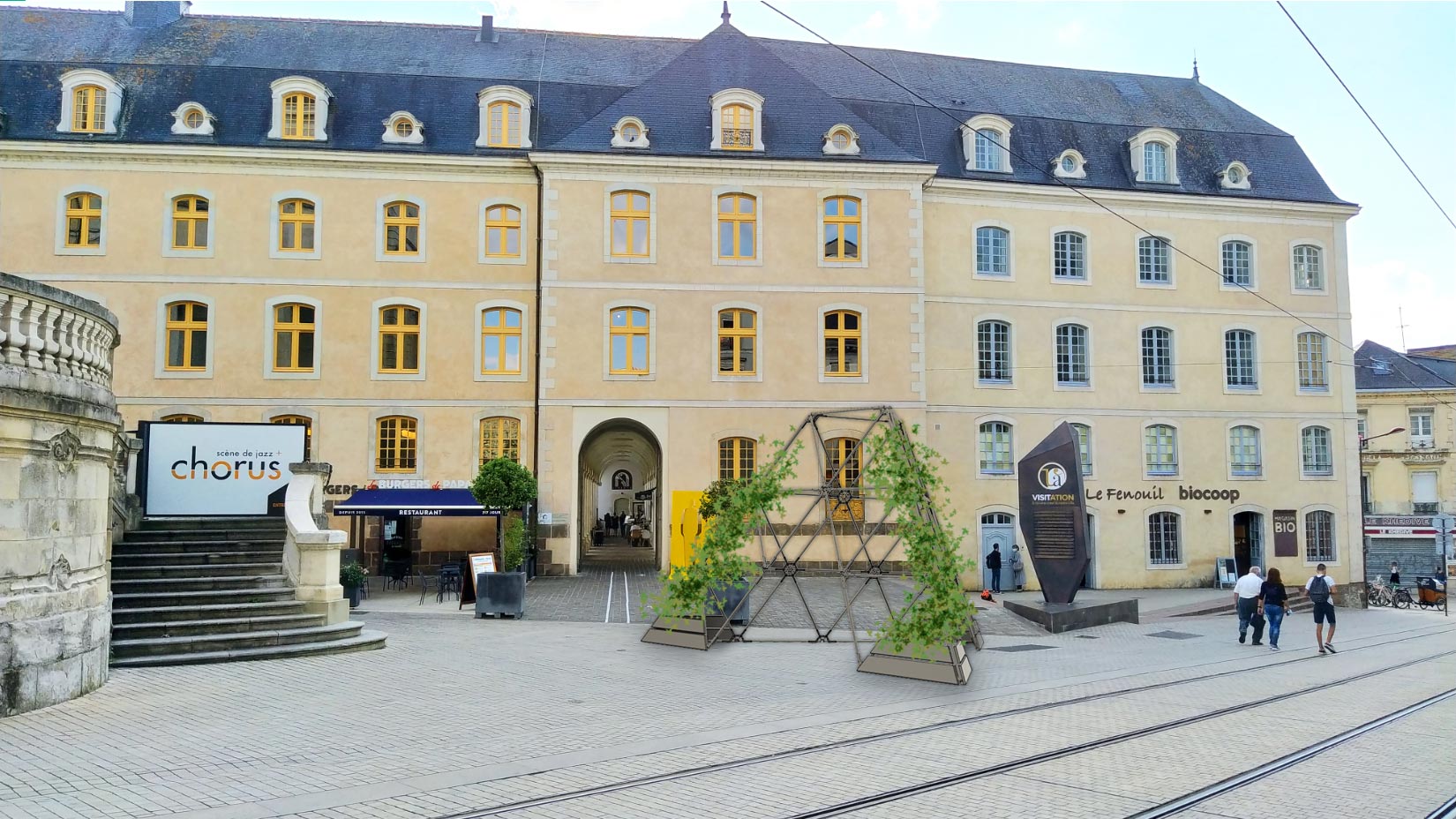 vue 3D placé devant la Visitation
3D view situated in front of the Visitation
installation place de la république
building structure , place de la république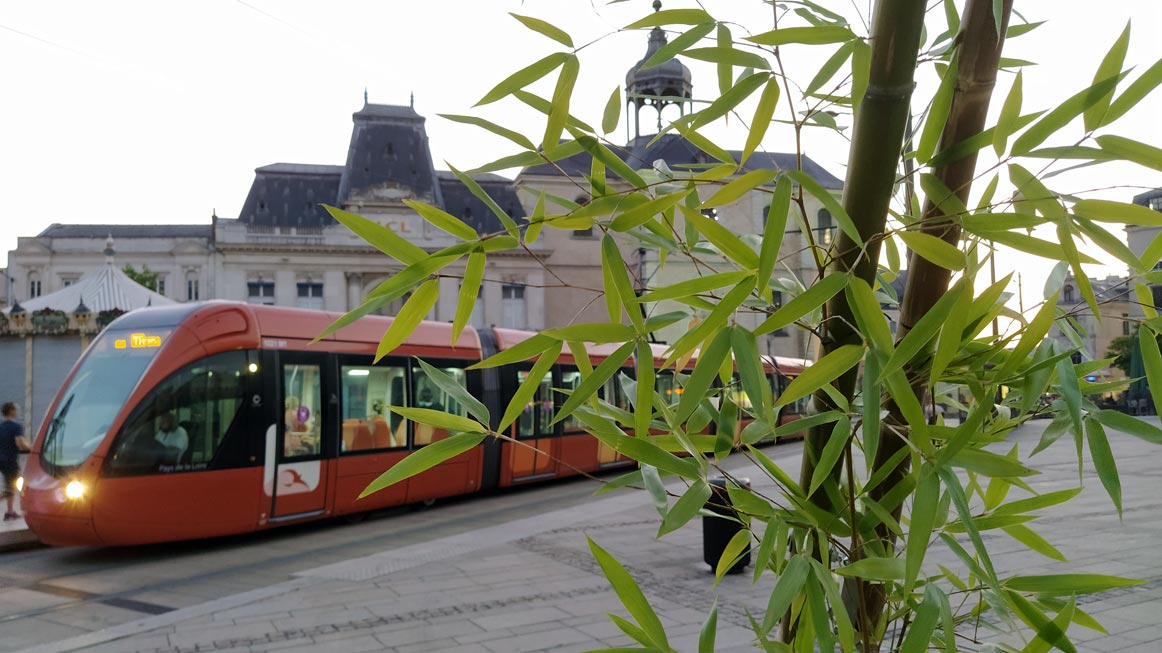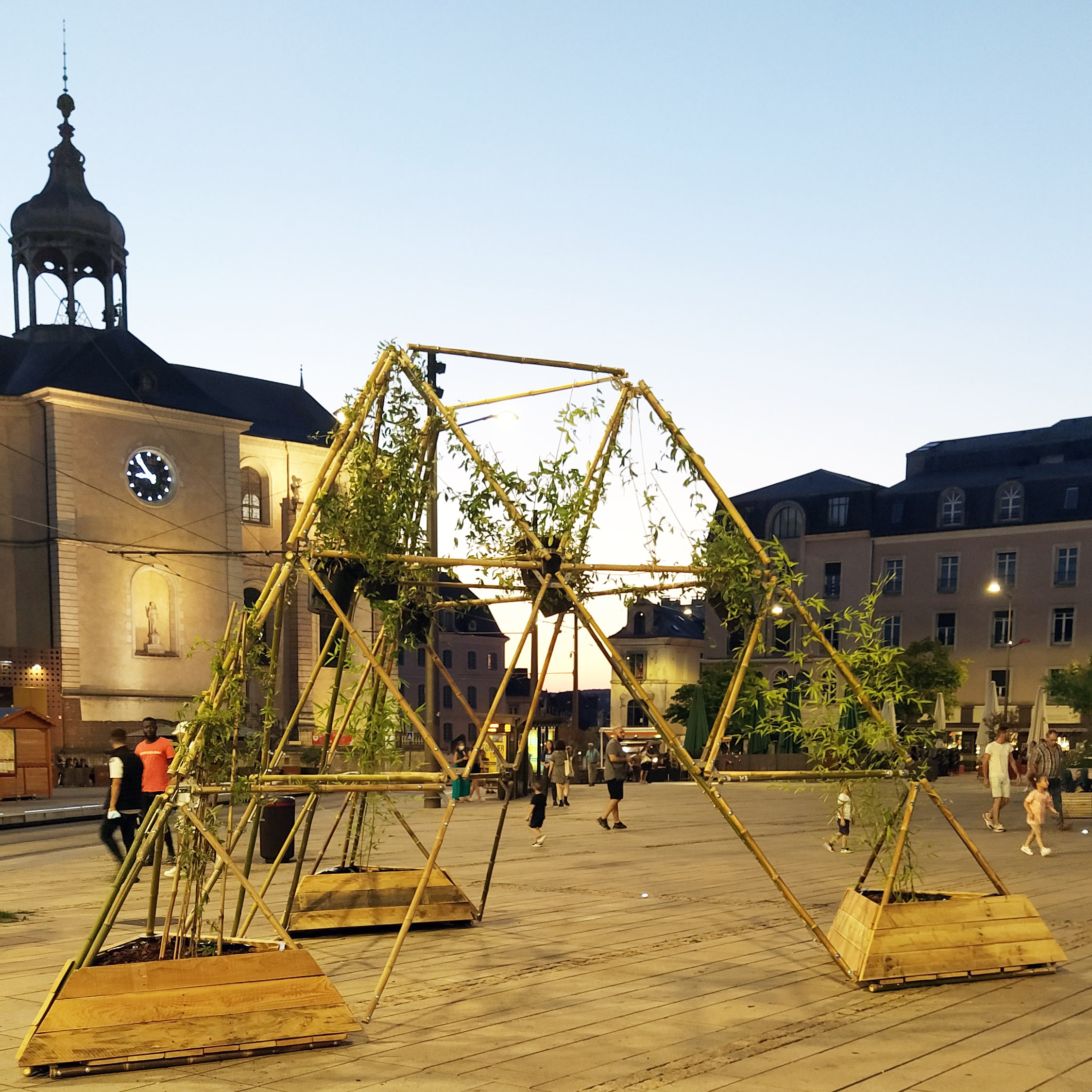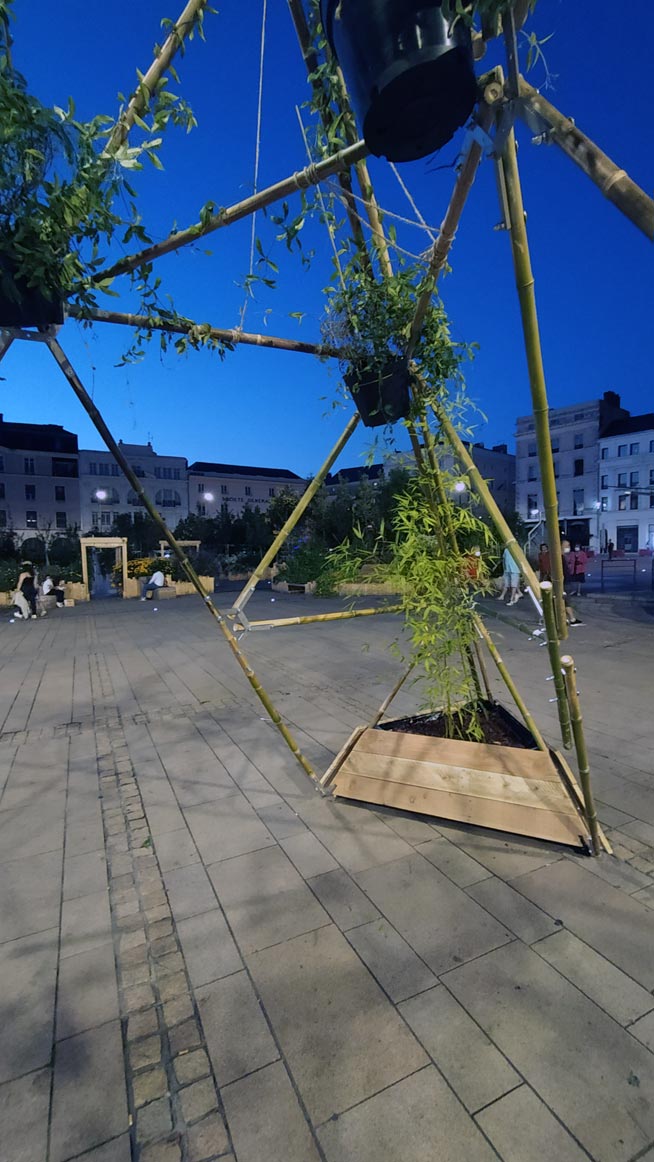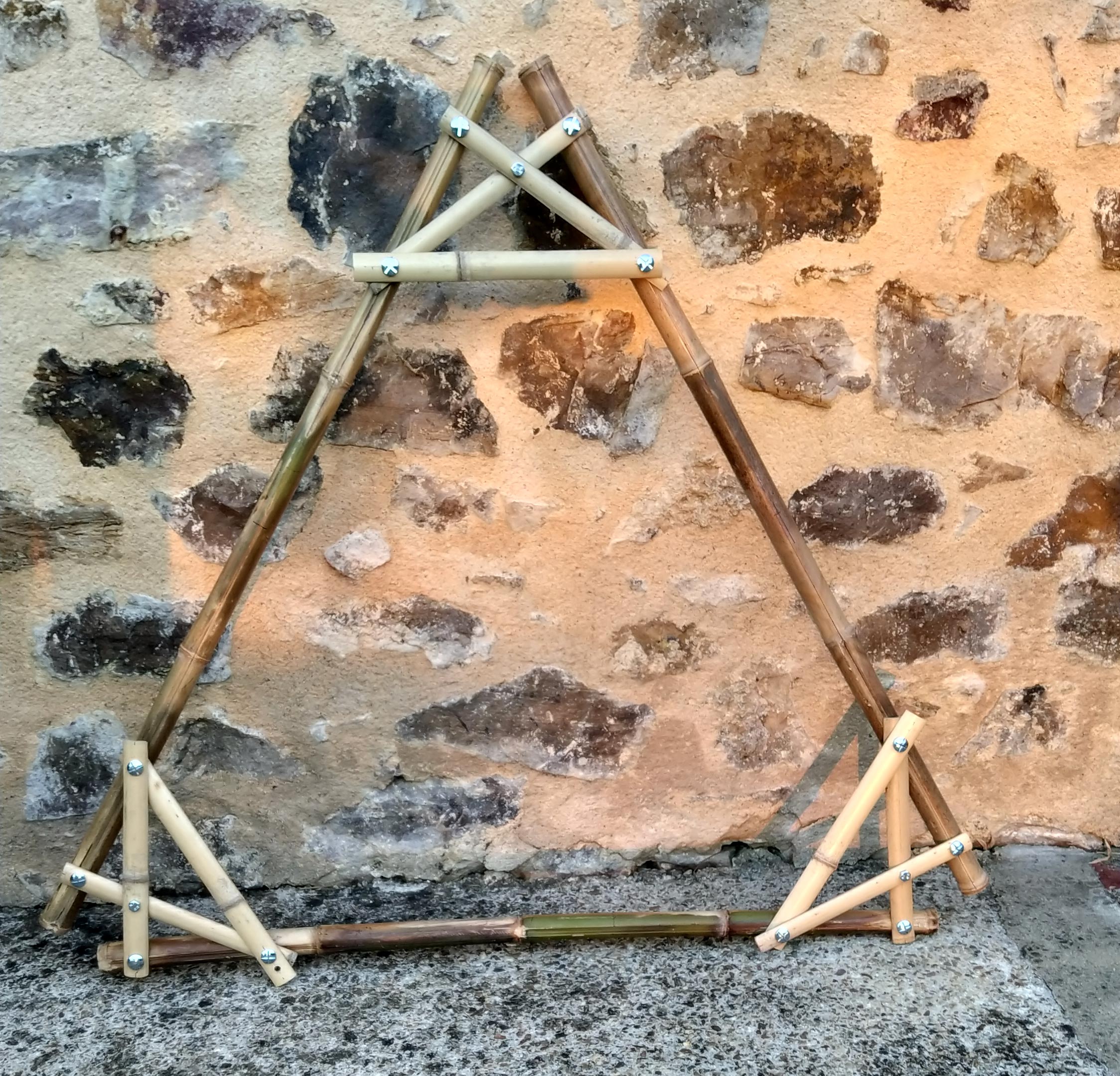 test de module sans connecteurs métal
module test without inox connectors